With more than 30 years experience to dedicate to all aspects of your motor accident claim.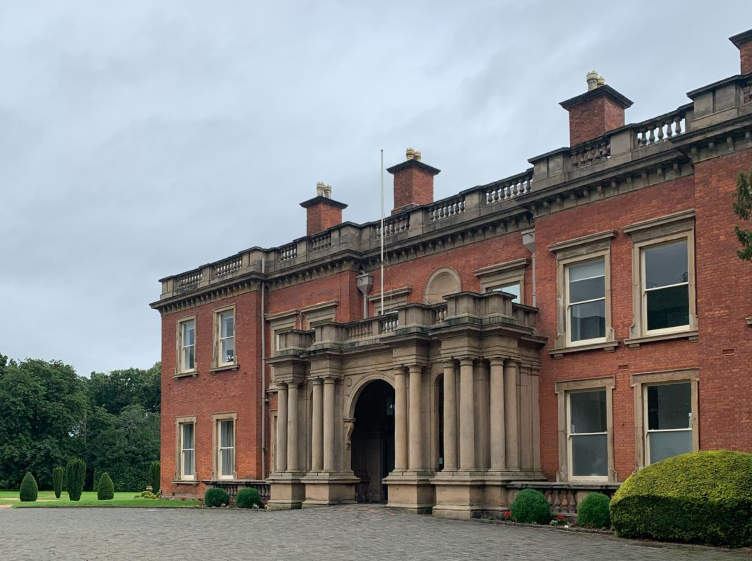 Great to see the TCS team settled into their new abode. Certainly, a great environment to visit and work in ...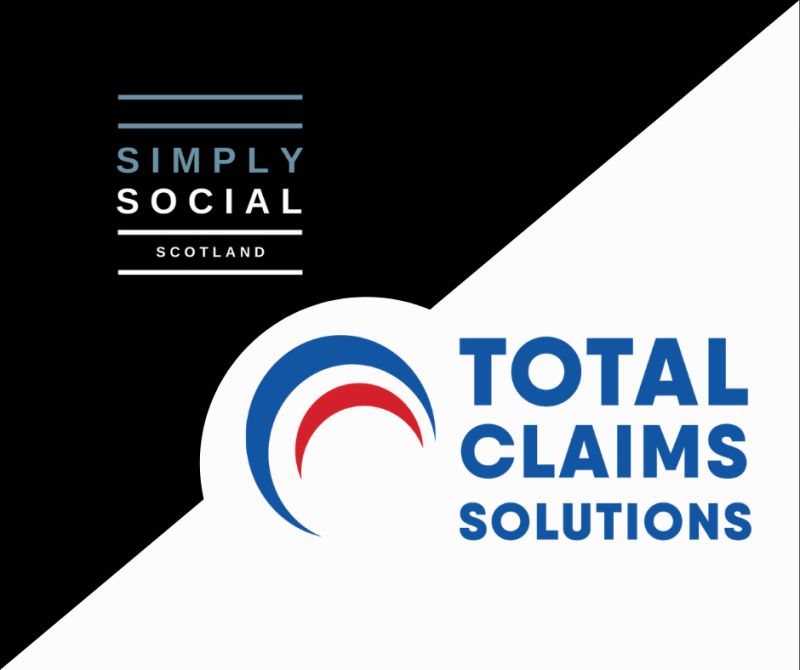 We are excited to be teaming up with Simply Social (Scotland) on 2 new & different campaigns using strategy & implementation ...

OUR VISION
We recognise that experiencing a road traffic accident can be extremely traumatic. Many of the people we have spoken to have suffered significant inconvenience and unnecessary stress that could have been avoided by having one point of contact.
At Total Claims Solutions our vision is that you, the client, have one point of reference for all aspects of you motor accident claim throughout it's life cycle. We supply you with access to companies and people equipped with the skills to make the claims process as painless as possible. We keep you fully updated and we'll act as an advocate to handle any disputes on your behalf.
OUR SERVICES
SCOTLAND LEGAL HELPLINE
One number for all your legal needs, call our partners at UNU group today on 0800 085 8512. One call to us and we will find the best firm of solicitors to assist you with the problem in hand with any legal problem you may have taking the guess work out looking for legal representation.
MEDICAL LEGAL SERVICES
Total Claims Solutions offers access to a unique service within Scotland linking solicitors with Medical Experts, through a single online portal.
ROAD SIDE RECOVERY
Through our partnership with established partners we can arrange road side recovery after an accident, either recovering you home or to a local garage.
HIRE AND REPAIR PROVISION
Through our network of independent repairers we can with our hire partners offer you a credit hire and repair service. We will manage the whole repair process with no excess to pay.
PERSONAL INJURY MANAGEMENT
We will direct you to an appropriate legal practice to deal with your claim. We will assist you with understanding and completing the initial paper work and the collection of an additional information the solicitors may need. We'll be your contact throughout the lifecycle of your claim.
UNINSURED LOSS RECOVERY
As a result of a non fault accident your insurers may not all ways deal with all of the losses you have suffered. We are here to assist in the recovery of policy excesses, damaged items, loss of earnings etc.
FNOL SERVICES
We offer a range of bespoke packages utilising our CMS which range from helping with your overflow calls to providing a complete robust accident management service for both fault and non-fault accidents.
FLEET MANAGEMENT SERVICES
Our CMS allows us to offer you a bespoke claims management service for all your fleet vehicles from simply an out of hours answering service to full claims management of fault and non-fault accidents.
CREDIT REPAIR FUNDING
Through our network of repairers or your own network we can arrange credit repair funding with payments of agreed invoices within 48 hours.
STATEMENT AND LOCUS REPORT PREPARATION
Liability and loss statements as well as locus reports are still a large part of the litigation process. Our RTA trained agents cover the whole of the country to provide comprehensive liability statements, quantum statements and Locus reports. We are also able to offer a telephone statement taking service.